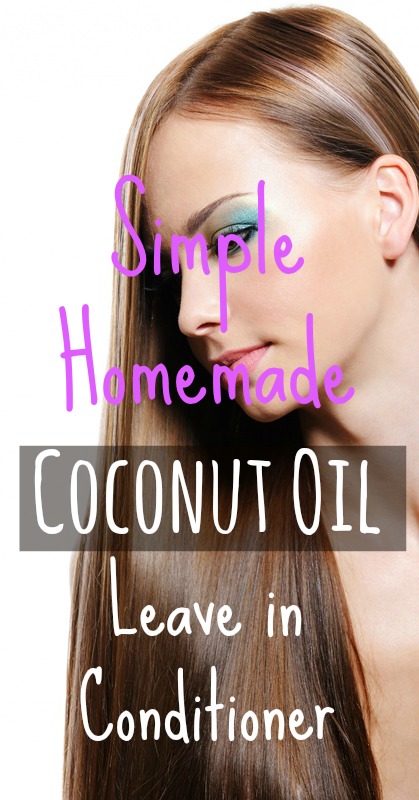 Coconut oil helps restore your hair's natural moisture balance and oil. Rich in protein, fatty acids, vitamins B and C, zinc, potassium, iron, coconut oil is one of the best means of getting rid of dry hair forever. Coconut contains medium-chain fatty acids (MCFAs) that soak quickly into the hair follicles and scalp. Vitamin E, Lauric acidand capric acid in coconut oil helps restructure hair and makes it shiny. Give it a shot; it's one of the simplest recipes for DIY leave in conditioners out there.
Simple Homemade Coconut Oil Leave in Conditioner
Ingredients
3 tablespoons organic coconut oil, melted (here)
Directions
Add the coconut oil to the spray bottle.
Pour water into the spray bottle and shake.
Spray the mixture onto your dry or damp hair.
Use this formula on a regular basis to see the amazing results.